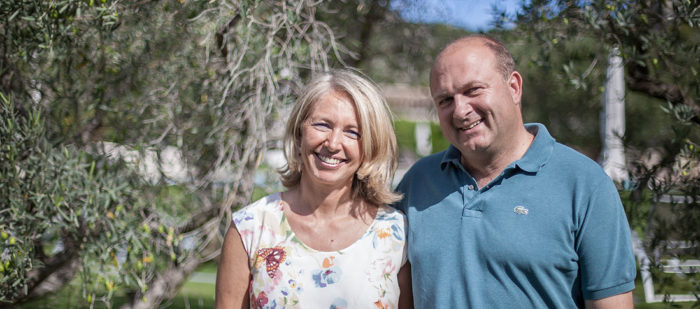 Contact
Isabelle Achard
Quartier les Arcoules
Tel : +0490543578
Fax : (33) 04.90.54.44.31
E-Mail : contact@masdeloulivie.com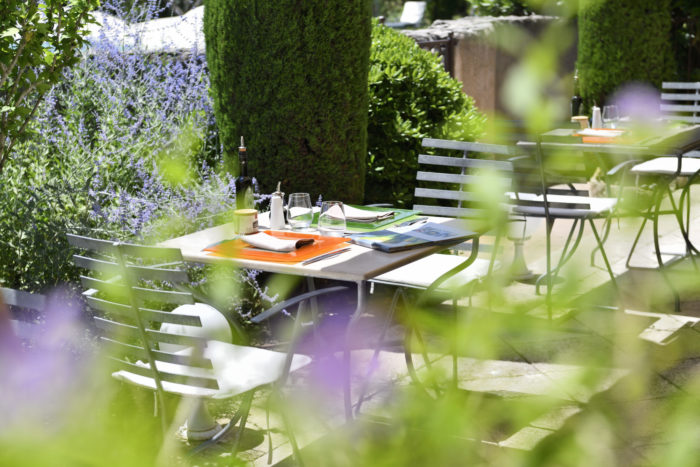 Restaurant
Our chef Anthony Somers will introduce you to a lunch menu inspired by produce from local producers. His love is to showcase the specialities of the Alpilles Regional Natural Park, using copious amounts of AOP Vallée des Baux de Provence labelled olive oil, which is supplied in part by our own olive trees.
The restaurant is open every day from 12pm to 2:30pm, or 3:30pm in summer.
The restaurant is closed in the evenings, but we offer a choice of cold platters (cured meats, cheese, smoked salmon or vegetarian) and homemade desserts. Reception is at your disposal for advice and to make reservations at one of the many nearby restaurants in the picturesque villages of Paradou, Fontvieille, Muassane les Alpilles and Les Baux de Provence.
Our chef can also provide a picnic basket to take with you on your excursions.
For special events and for small groups of 12 or more, dinner can be organised at the hotel, upon request.
Breakfast
Breakfast is served however and wherever you like in the hotel.
Breakfast can also be served in your room, at no extra charge.
The continental breakfast menu features hot drinks, pressed orange juice and organic Camargue apple juice, Provençal and local pastries from the Maussane bakery, homemade and artisanal jams, seasonal fruit salads and compotes, a small plate of ham/cheese and artisanal yoghurt. There is also a children's breakfast menu.
A gluten-free breakfast can also be provided.
In addition
Poolside snacks
Guests may order at the poolside, between midday and 6pm in summer. On the menu are a choice of plates of cold cuts, cheese, melon/ham skewers, smoked salmon, BLT… as well as the desserts of the day prepared by our chef, Anthony.
Cooking classes
We offer various experiences near the hotel for those looking to attend a cooking class, a great way to discover our culinary heritage! Further information is available at reception.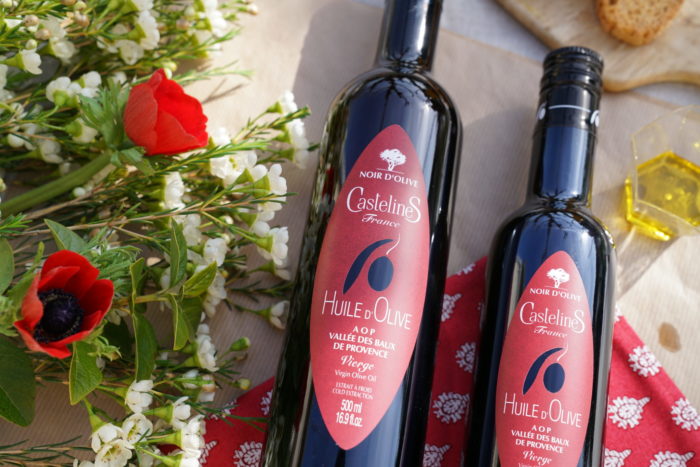 Partners
Moulin à huile Castelas - Les Baux de Provence
« Quand on naît en Provence on ne peut pas vivre sans les senteurs de la garrigue, le souffle du mistral, la caresse du soleil et la magie de l'olivier, cet arbre qui façonne le paysage provençal. »
Location
Inspirés et respectueux de la nature qui les entoure Catherine & Jean-Benoit Hugues cultivent avec passion et tradition  l'olivier, cet arbre centenaire, souverain et capricieux. Au Castelas « On fait avec les saisons, avec le vent, avec le caractère capricieux de l'olivier ».
« On allie technique et éthique pour sublimer les produits et produire de l'huile d'olive d'un intense fruité, ingrédient principal de la cuisine provençale. »
Le Domaine Castelas vous accueille tous les jours pour vous raconter l'histoire de l'arbre à la feuille argentée. Vous pourrez visiter le moulin, comprendre la fabrication de l'huile et déguster les huiles d'olive extraites au moulin : fruité vert, fruité noir, aromatique, olives de table et tapenades seront au rendez-vous d'une évasion gustative inoubliable. Nichée au cœur de la vallée des Baux de Provence sous le regard protecteur du château, la bâtisse du Moulin Castelas vous ouvre les portes de trésors authentiques.
Plaisir des papilles mais aussi des yeux, au Castelas vous pourrez profiter du bon vivre provençal tout en vous promenant dans les oliviers avoisinants.
Moulin à huile Castelas - Les Baux de Provence
Quartier Fréchier – 13520 Les Baux de Provence
Tel : 04 90 54 50 86
info@castelas.com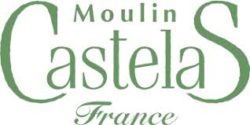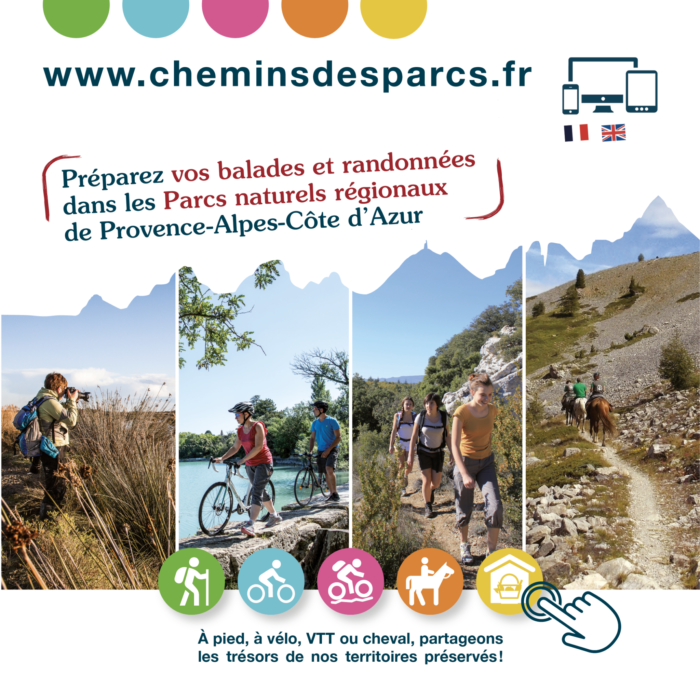 Partners
Chemin des Parcs
Préparez vos balades et randonnées dans les Parcs naturels régionaux de Provence-Alpes-Côte d'Azur.
Partners
Chemin des Parcs
Préparez vos balades et randonnées dans les Parcs naturels régionaux de Provence-Alpes-Côte d'Azur.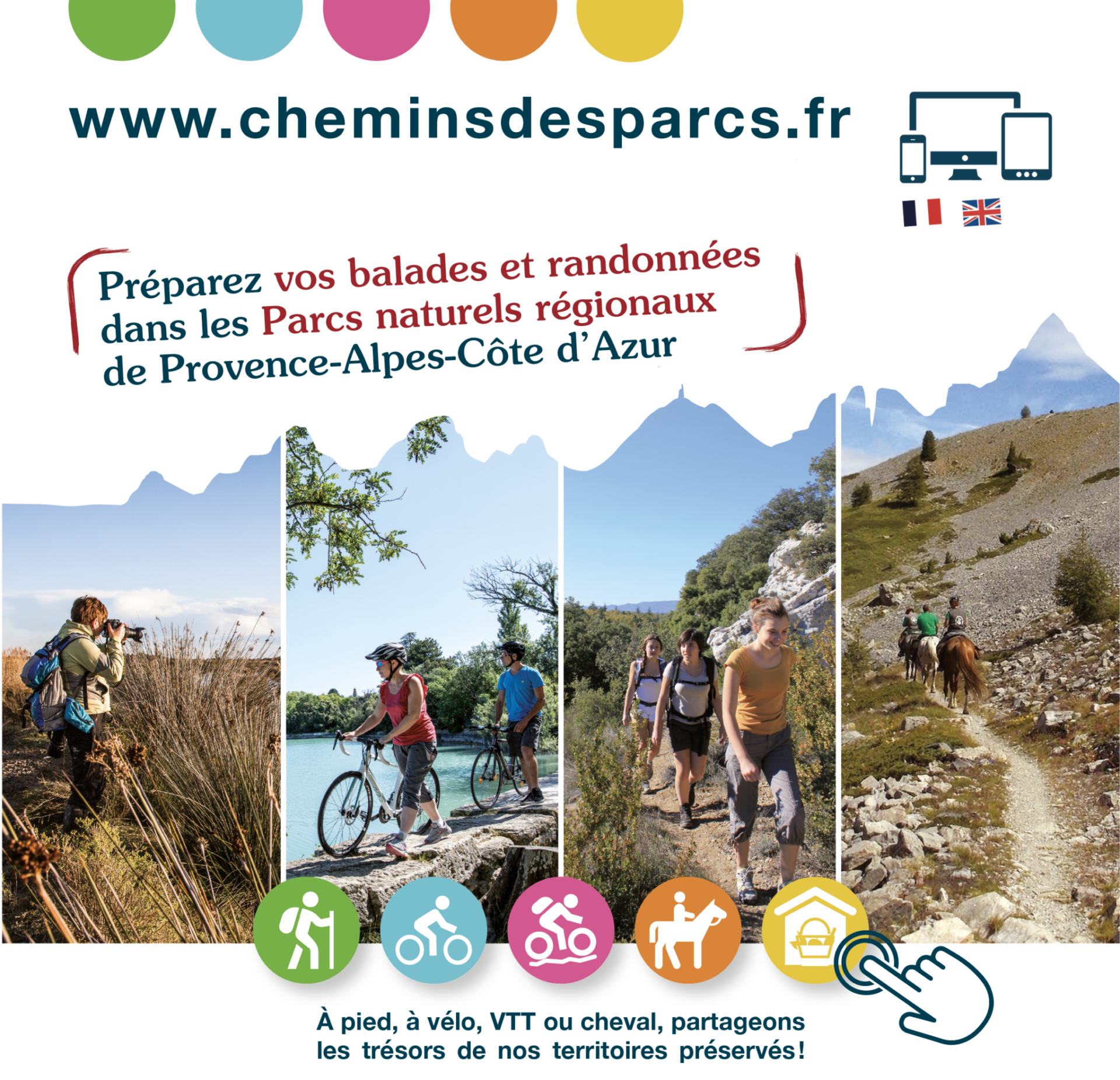 Location
À pied, à vélo, VTT ou cheval, partageons les trésors de nos territoires préservés !
Pour découvrir, à son rythme et selon ses envies, une mosaïque de paysages, la faune et la flore remarquables de la Provence, le patrimoine rural méconnu, de la Méditerranée aux Alpes.
Chemin des Parcs
cheminsdesparcs@pnrpaca.org