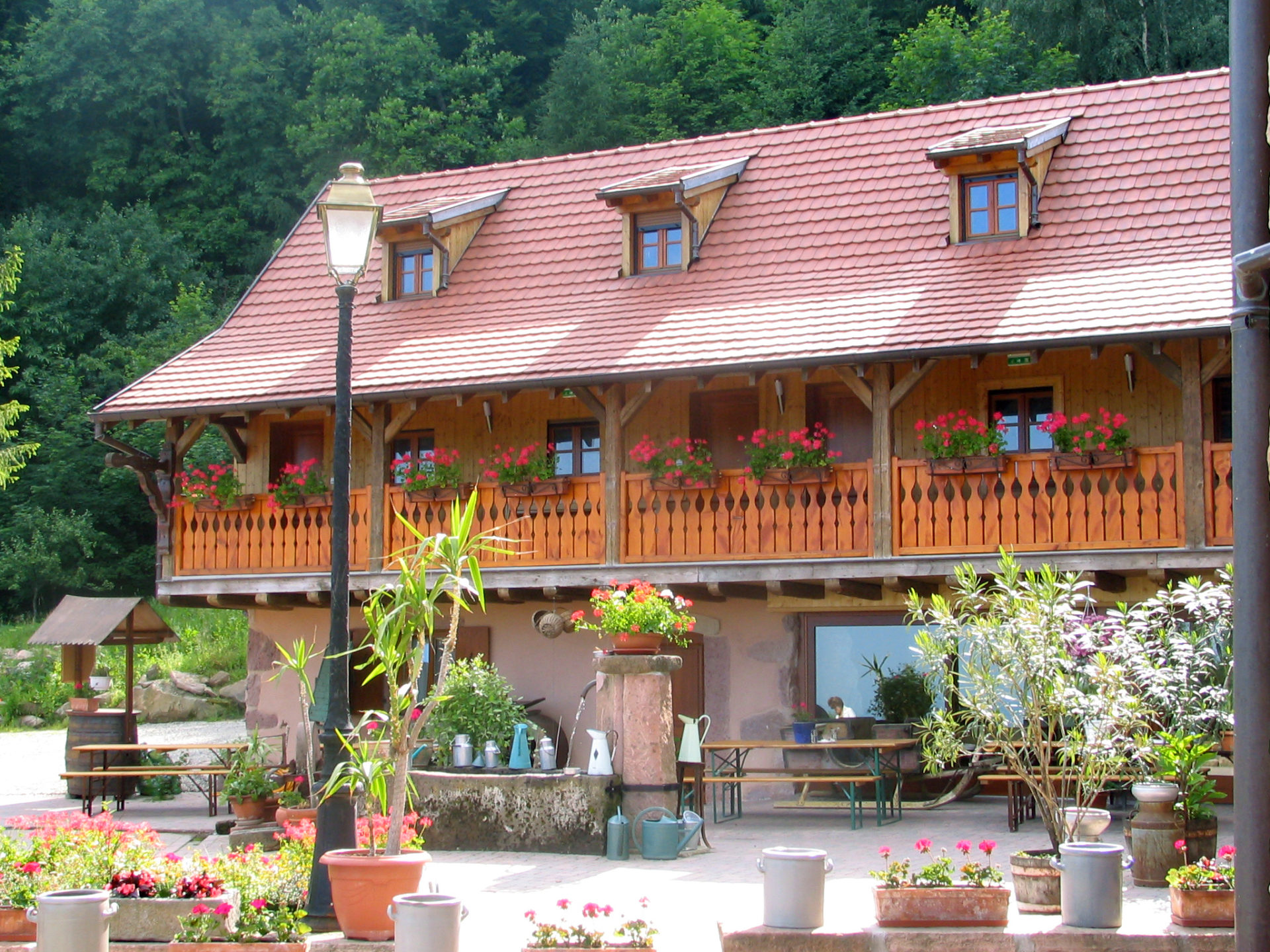 Contact
Le Melkerhof - Hôtel-Auberge**
10 Lieu-dit du Melkerhof 68590 Thannenkrich
Tel : 03 89 73 13 09
Fax : 03 89 73 07 79
E-Mail : auberge.melkerhof@gmail.com
Situation
Le Melkerhof Hotel Restaurant, with its dining room, 7 bedrooms and summer terrace, is situated in the Thannenkirch hills at an altitude of approximately 675m, nestled in the tranquility of the surrounding countryside and mountains.
The building dates from 1832 and has been entirely renovated and extended. Since 2005, Corinne has been happily welcoming nature lovers who come to appreciate the tasty, gourmet regional cooking and the wealth of treasures to be visited nearby, as well as the numerous walks and marked trails.
Whether hiking, horse riding or cycling you'll find something to please you during your stay. Corinne will be delighted to point you in the right direction to discover sites such as the Taennchel mountain, which dominates the village and where you'll benefit from the cosmotelluric magnetism which emanates from the Roche des Fées (Fairy Rock) and the Roche des Reptiles (Reptile Rock).
Environmental gestures
Selective waste sorting
Use of a wood pellet burning heating system
Use of local (wood) products in construction and furnishing of each room in the hotel.
Eco-labelled cleaning products
Promotion of local flora and fauna
Collaboration with local suppliers wherever possible
Activities in the surroundind area
Numerous walks directly from the hotel to Taennchel mountain.
Visit Haut-Koenisgbourg castle.
Visit the three castles in Ribeauvillé.
Montagne des singes (Monkey mountain) 15 mins away by car
Eagle aviary, also 15 mins by car
Adventure Park in Lapoutroie.
Centre for the reintroduction of storks in Hunawhir.
Tour local winemakers' cellars
Europa Park (in Germany) the N°1 European Amusement Park
Public pools at Ribeauvillé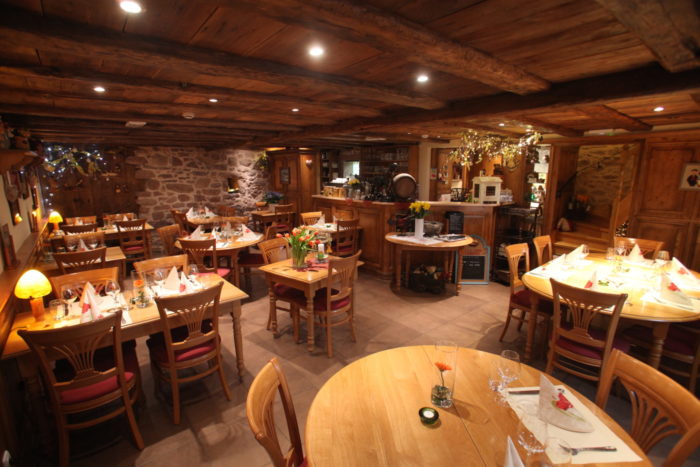 Restaurant
Regional cooking based on fresh produce, mostly supplied by local producers.
Breakfast
Full breakfast: €11 per person
Find here soon the partners of Le Melkerhof.