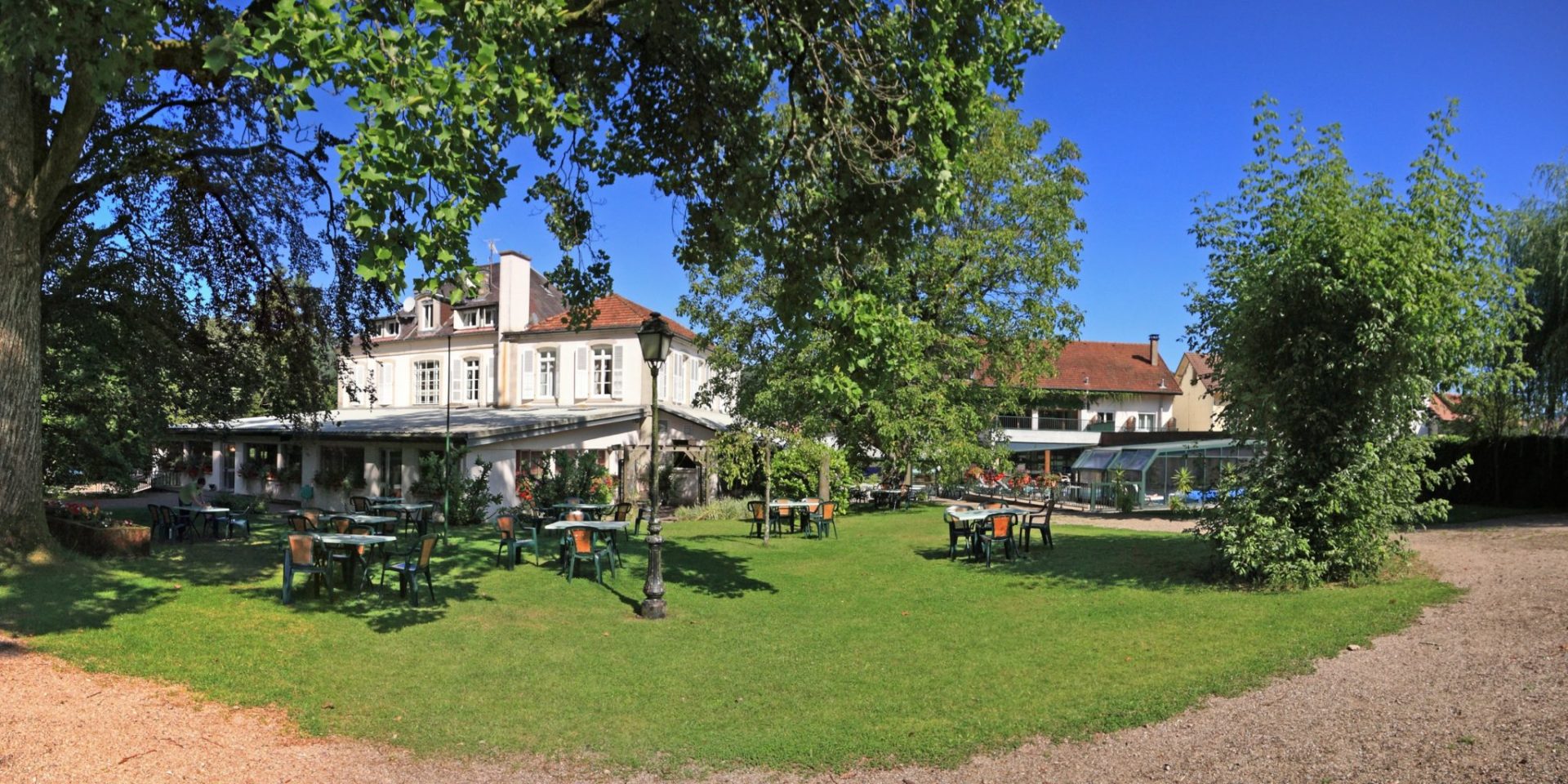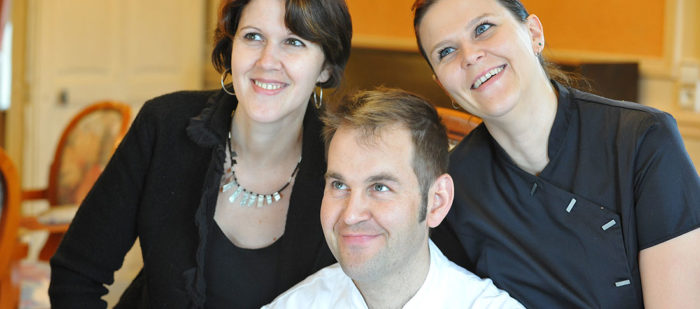 Contact
La Résidence - Hôtel***
5 rue des Mousses 88340 Le Val d'Ajol
Tel : 03 29 30 68 52
E-Mail : contact@la-residence.com
Situation
Going down a winding road on one of the gentle mountains which make up the Vosges, the Val d'Ajol and its southern facing valley appears…In the heart of this green oasis, La Résidence and its 2 hectare domain welcomes you for a unique experience of relaxation and well being
In the restaurant you'll enjoy Cédric's inventive and gourmet cuisine while watching squirrels and birds in the shade of century old trees, masters of this preserved piece of nature. As for your room, you'll be spending the night in a charming 19th century residence, in a peaceful country village. A heated pool, sauna and tennis court complete the picture in order to make your stay unforgettable…
Environmental gestures
On top of the usual measures taken, such as waste sorting, use of low energy light bulbs and dual flush cisterns, we regularly establish actions that aim to preserve the environment and recycle resources. We've introduced compost bins for organic kitchen waste, used ground coffee and egg shells. This compost in turn helps the flower garden bloom and the herb and vegetable garden grow. Our cooks order produce as much as possible from local suppliers who we promote on our restaurant menu, publicity brochures and website. We take care to improve building insulation, during each renovation, in order to lower our energy consumption. We've created a natural garden with a pond and planted fruit trees (cherry, plum, apple and pear) and local plants (willow, rhubarb, blackberry, raspberry, red and black currant). An ecosystem has developped naturally with frogs, toads, lizards and dragon flys…We've also installed an insect hotel and planted honey plants.
Leisure activites at the hotel
The hotel offers a heated covered pool (uncovered in summer), a sauna, tennis court and a ping pong table.
Activities in the surroundind area
The Chalots Tourist Route, a 120km itinerary weaving between Vosges and Haute-Saône along which you'll find farmers/producers and artisans (distilleries, museums, cheese makers, charcuterie butchers, an equestrian farm, retaurants, hotels, beekeepers…) and remarkable sites (scenic vantage points, fountains, peatlands, the local industrial and agricultural heritage…)
There are numerous possibilities for hiking on the Plateau des 1 000 étangs, (the 1,000 pond plateau), which is a vast, high altitude area carved out by Man over the centuries, but its natural origin is one of wetlands with a rich, diversified flora and fauna.
In Fougerolles, the capital of Kirsch, tour the distilleries, partake in liqueur tastings and visit the land of cherries ecomuseum which explains the impact this liqueur production has on the valley's history
Remiremont, city of les Dames Chanoinesses (Lady Canonesses), is well known for this aristocratic religious order which had a strong impact on the town's architectural heritage (the abbatial residence and the abbey church and its crypt)
The Hautes-Vosges – encompassing Gérardmer, La Bresse and the route des crêtes (ridge route) – medium-sized mountains peaking at 1424m at Le Grand Ballon, are the ideal spot for hiking with numerous trails alternating between remarkable scenic vistas, peatlands, fragile natural zones, farmhouse inns, high altitude lakes and moors.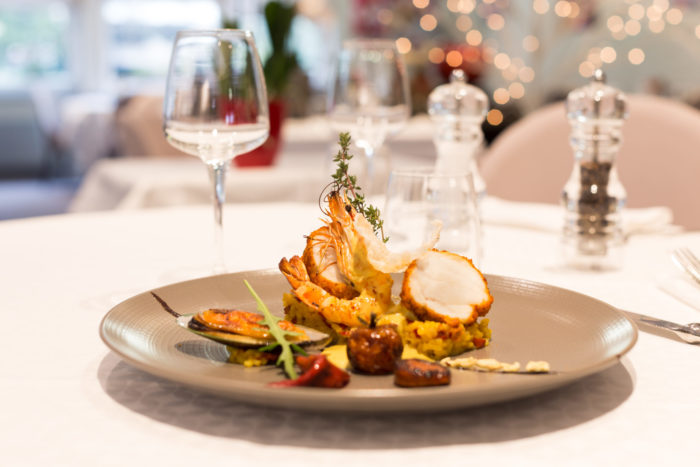 Restaurant
Our chef for over 20 years, Cédric, a third generation local, offers gastronomical cuisine inspired by regional specialties and his childhood memories. For example, fish from the pond with fresh herbs but also produce from further afield that he transforms in the same spirit (foie gras, fish and shellfish, meat and seasonal vegetables). He works in rhythm with the seasons and changes his menu 4 times a year, staying in tune with nature. He works closely with the best producers in the region who supply him with quality produce, so he can offer an inventive, gourmet cuisine.
Cédric's younger sisters, Jennyfer and Karelle, manage the restaurant, and will seat you in the spacious, light-filled, dining room, whose natural colours make it blend in seamlessly with the park it overlooks.
Breakfast
Breakfast is a buffet with cereals, breads, pastries, hot beverages, fruit juice, local cheese, locally-produced ham and cold cuts, boiled eggs, home-made cakes, yoghurts, cream cheese, fresh fruit salad, fresh fruit, mineral water, local honey and handcrafted jams.
Find here soon the partners of La Résidence.