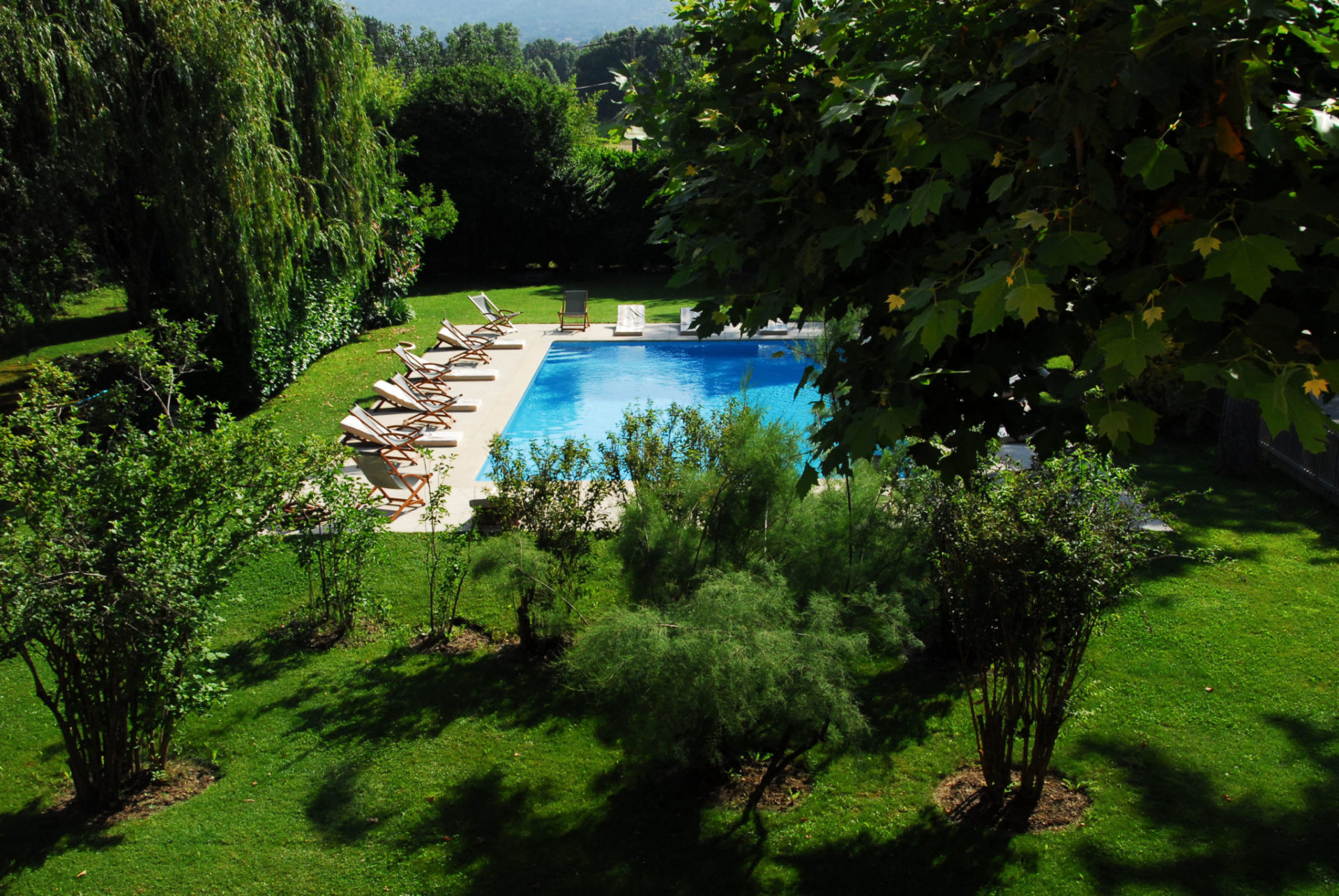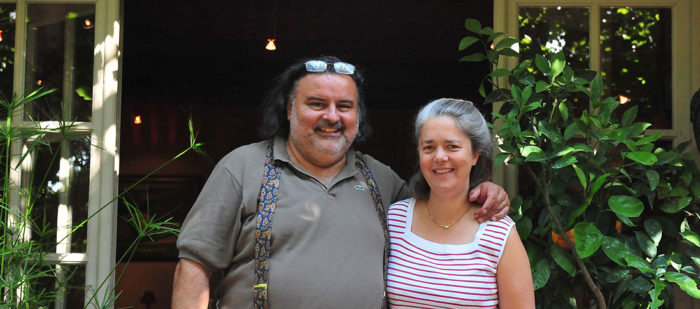 Contact
Le Mas des Grès - Hôtel***
1651 RD 901 84800 Lagnes
Tel : 04 90 20 32 85
Fax : 04 90 20 21 45
E-Mail : info@masdesgres.com
Situation
The Mas des Grès, in Lagnes, is a charming hotel in an old Provençal farmhouse, which dates back more than 200 years, and which has been perfectly restored by local craftsmen. It inspires calm and tranquillity.
Each room is decorated differently, using Provençal materials and furniture found at nearby flea markets. Each room has TV, air-conditioning, a hair-dryer, and can accommodate families.
Guests can discover the tastes and aromas of the owner's Mediterranean cuisine in a relaxed and friendly atmosphere, from breakfast to dinner.
Located at the entrance to the Luberon Regional Natural Park near Gordes, Roussillon, L'Isle sur la Sorgue and Fontaine de Vaucluse. A Spa and fitness area, a swimming pool and Provençal cuisine guarantee a stay of pure relaxation.
Many tailor-made stays are offered throughout the year to introduce guests to the local cuisine or the sporting and cultural activities that the region has to offer.
You come to the Mas des Grès as a tourist, but you leave as a friend; it is not somewhere you just pass through, it is a place where you meet people in the heart of the Luberon.
With a reasoned approach and a business ethic that reflects their values, Nina and Thierry welcome you with a smile and rejoice at sharing their knowledge and know-how.
Environmental gestures
Clef Verte (Green Key) label recipient
Local materials are used in the design of each room
Solar panels heat the hotel's water and outdoor swimming pool
Mini recycling area for guests
Composting vegetable waste
Local and organic hygiene products
Environmentally friendly cleaning products
We prefer supplies that are local, reasonable and if possible, organic (fruit and veg, goats cheese, olive oil, etc.)
The hotel is a member of the LPO (bird protection league), Vélo Loisir Provence (Provence recreational cycling) and the PNR du Luberon (Luberon Regional Natural Park)
Provençal herb garden
Homemade jams and compotes for breakfast
Low energy light bulbs
Leisure activites at the hotel
Various tailor-made stays are available throughout the year: cooking classes, visits to the markets at Isle sur la Sorgue and Coustellet, golfing trips, cultural heritage tours.
Organic massage available in hotel, on request
Bike rental assistance, secure bike parking, map of the region provided.
Indoor children's playroom. Outdoors ping-pong table, basketball court and swings and slide, in the park.
Outdoor heated swimming pool
Setting-off points for hiking and cycling
Activities in the surroundind area
Kayaking and canoeing on the Sorgue River
Walks in the Luberon with donkeys, or in carts through les Ocres du Luberon
Several golf courses within 45 minutes
Equestrian centre and tennis courts in Lagnes
Guests can go horse-riding, play golf, or descend the Sorgue River in a canoe, all less than ten minutes from the hotel
For cultural outings: there is the lavender museum, the glass and stained-glass museum, the Campedron art centre and Villa Datris
Regional Natural Park
Extending from east to west between the Alpes-de-Haute-Provence and the Vaucluse, the Luberon Regional Natural Park features three "mountains"; the Oriental Luberon, the Grand Luberon and the Petit Luberon. It boasts wonderfully diverse flora and fauna as well as exceptional landscape and architectural heritage.
In December 1997, the Luberon was officially admitted by UNESCO (United Nations Educational, Scientific and Cultural Organization) into the World Network of Biosphere Reserves. In 2004, the Luberon Regional Natural Park was admitted to the UNESCO-supported European and Global Geoparks Network.
The park is rich in geological, natural and cultural heritage, which can be explored on foot or by bike. The Park organises many activities, suitable for all ages.
www.parcduluberon.fr
Restaurant
We use fresh, seasonal Provençal produce, sourced from the local morning market and from our own vegetable and herb gardens. We offer both simple and more elaborate dishes that are as memorable as much for their flavours as for the experience.
Discover local fruit juices, compotes and homemade jams in our sweet and savoury gourmet breakfastsLunch is a buffet of Provençal specialties (reservation required on Sundays and everyday throughout July and August)
In the evening there is a set menu that changes every day. Dinner is served beneath our 200-year old plane trees.
Buffet lunch: €25
Dinner: €40
In addition
Cooking classes with Thierry

Explore the Isle sur la Sorgue and Coustellet markets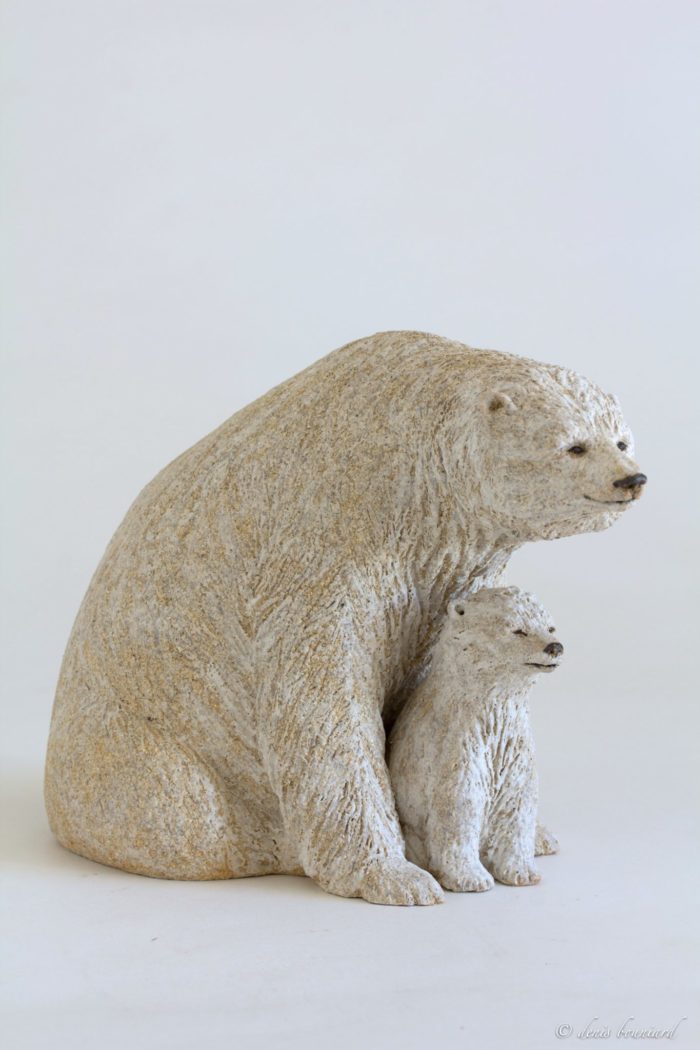 Partners
L'atelier des Cendres
L'atelier est un lieu magique où tout prend forme... c'est l'endroit où le murissement d'une réflexion, d'un travail de recherche abouti.
Location
Olivia Tregaut et Denis Bouniard vous accueillent au sein de leur atelier dans un esprit de convivialité.
Vous pourrez admirer les céramiques utilitaires et décoratives entièrement réalisées à la main de Denis Bouniard dont les émaux lumineux et subtils sont élaborés à partir de de ses recettes personnelles à bases de minéraux, d'oxydes et de cendres végétales donnant aux objets ainsi réalisés des tonalités allant du rouge de fer au bleu de fer.
Les sculptures en grès et en bronze d'Olivia Tregaut vous emmèneront dans un univers d'animaux sauvages à la fois réalistes, tendres et poétiques. Passionnée de nature, en particulier par le vivant et surtout par la faune sauvage, elle se consacre depuis plus de 20 ans maintenant à la sculpture animalière. Toutes ses sculptures en grès sont des pièces uniques et les bronzes des œuvres originales.
Sa volonté est d'être ambassadrice de la beauté du vivant.
Attenant au lieu d'exposition, vous pourrez apprécier l'atelier ouvert et la possibilité de voir travailler et d'échanger avec Denis et Olivia
L'atelier des Cendres
24 rue Sainte-Cécile - 84580 Oppede
Tel : 04 90 76 75 10
olivia.tregaut@orange.fr
http://www.sculptureanimaliere.com